Symposium Date
April 12-14, 2014
Symposium Venue
The Splendor Hotel Taichung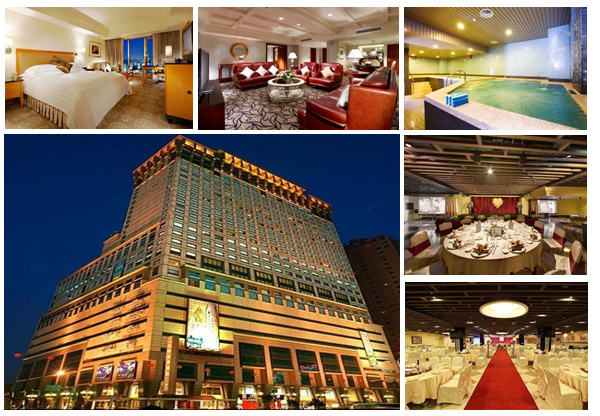 The Splendor Hotel—Taichung is located in the hub of Taichung's most prosperous commercial district. No matter where you come from, please allow us to provide you with our excellent services to help you enjoy your stay in Taichung, a city filled with creativity and cultural attractions!
With 222 refined and comfortable guest rooms, 3 international gourmet restaurants, a coffee shop, a cigar bar, a multistoried large banquet hall, an eastern club that cost tens of millions of dollars to build and an outdoor, temperature-controlled sky pool, the Splendor provides you with the carefree comfort of being at home as well as all kinds of fine services to create an unforgettably happy living and dining experience. Enjoy yours tour without burden, the Splendor Taichung is your best choice.
The Splendor Hotel—Taichung also has the largest banquet function rooms among hotels in central Taiwan. A single room holds a meeting for 2000 people or a banquet of 100 tables! In addition, meeting rooms and banquet rooms of various sizes are available planning all kinds of meetings or wedding banquets. Recently, we spent millions on more advanced lighting and stereo system as well as video conference system to provide you with comprehensive and professional meeting services and great memories that last a lifetime.
Address: No. 1049, Jianxing Road, Taichung, Taiwan, R.O.C.
Website: http://www.splendor-taichung.com.tw/
Tel: +886-4-2328-8000
Fax: +886-4-2322-9000

Language
English
Map