Accommodations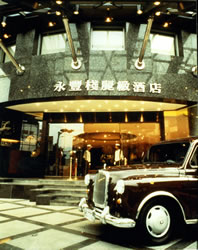 Tempus Hotel Taichung
Contemporary and tasteful with a global outlook - that's the design force behind the interiors of Tempus Hotel Taichung. The decor incorporates the elements of post modern and natural wood and golden color as the theme, mixing with perfect balance of hot and cold modern fashion understated tone.
Tempus Hotel Taichung embraces a simple, elegant approach, without extravagant ornaments and ostentatious fittings. Rather, cozy environment and supreme facilities, as well as warm friendly personal service, make Tempus Hotel Taichung the first choice of leisure and business travelers from all over the world. We sincerely invite you to come and explore the refined lifestyle of "a home away from home" experience at Tempus Hotel Taichung.
If you attend PPSSC 2009, you will have a special price in this hotel.
Please download the form and fax to the hotel when you do the reservation.

(PDF)

(Word)
Add: 9, Taichung Kang Road, Sec 2, Taichung 407, Taiwan
Tel: +886-4-23268008
Fax: +886-4-23268060
http://www.tempus.com.tw/english/english_index.html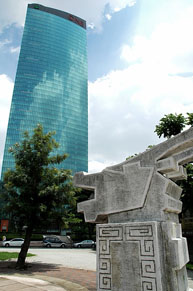 Hotel ONE
Hotel ONE is the new brand founded and fully managed by Landis Hotels & Resorts. The hotel structure is designed by world-renowned team, KPF Associates. Descending The hotel, the highest in the city, is
now a landmark and ranks as the fifth tallest building island-wide.
Add: No.532 Ying-Tsai Rd.Taichung 403 Taiwan
Tel: +886-4-23031234
Fax:+886-4-37026666
http://taichung.hotelone.com.tw/index.php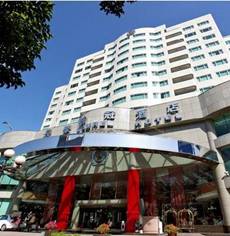 EVERGREEN LAUREL HOTEL (Taichung)
Evergreen Laurel Hotel (Taichung) is located in the Chungkang commercial district, an area that has great potential for further commercial development. The hotel uses a gray-themed textural quality to skillfully build up its image as the king of internationalization.
Please download the form and fax to the hotel when you do the reservation.

(PDF)

(WORD)
Add: No. 6, Chungkang Rd., Sec. 2, Taichung 407, Taiwan
Tel: +886-4-23139988
Fax:+886-4-23138642
http://www.evergreen-hotels.com/branch/Index.aspx?checkcode
=SNAMF&tempdbsn=5
Other Hotels Information
http://140.120.11.15/nonlinear/non-2/hotel.htm